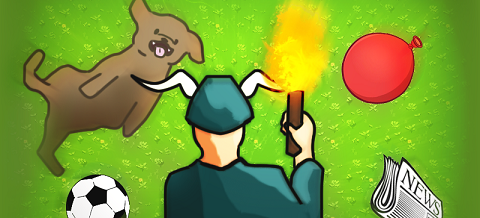 Get Off My Spawn
A downloadable game for Windows, macOS, and Linux
A peaceful wizard attempts to summon a denizen of the Underworld, while being harassed by meddling kids.

Developed for Global Game Jam 2016 by:
In this game you will be a pixelated wizard in a garden of a house. You should light the candles in the right order using the mouse to move the wizard around.
The target candle will be circled after each time the wizard light the right candle. In the same time different objects from the garden will try to hit and irritate you to take the wizard out of the garden.
The game have more than 5 levels and it is become more difficult every level as the wizard need to walk around the hitting objects and the candles to not light the wrong candle. You lose power energy when the objects hit you.
So, wear your wizard hat and hold your wand to light the candles in pixel world.
Install instructions
Unzip the zip and run the executable.